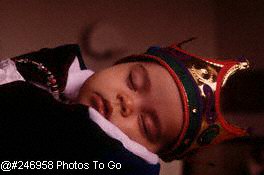 Welcome to our web site!

Join the Babysitters Club and have a home workshop for friends interested in learning proper care for children while babysittin. The fee is only $25 for a workshop. Join our club and Come to meetings, learn CPR,learn how to babysit and what to charge for sitter services,and Learn First Aid. We give referral Babysitting jobs to our graduates from The Babysitter School. The Club host once a month meetings for members. Bring along your friend for free. Our Babysitter School is only $35 for the course. Lunch is served, and classes are for three consecutive half days. Then comes the Graduation Party and Certificate awards to all graduates!

We offer job placement services. We teach about Nannie
Services and permanent work as Sitters: for Pets, The Elderly, and infants and children.

Need our services. We have Babysitters for children, Sitters for the Elderly and homebound,and Pet Sitters and House Sitting and Estate Sitting. We come to your home, your office, and Hotel/Motel to sit with your loved ones. We also sit at nursing homes. Our Senior Sitters have 20 years experience, and are CPR certified.

Students must be at least 12 years old and up to attend the school for Certification. Members can be 11 years old and up to join the club and participate in fun activities.
You even get to link your sitting website to ours for a minimal fee. Get more jobs and have fun doing it.
Our store offers babysitter crafts and age appropriate equipment for sitter service. Sitters can purchase First Aid kits to take on the job. We offer Sitter logs, and record keeping lists for parents to fill out. We also have
emergency phone number listings for your area. We offer the Sitters Guide Book, on which we base our Babysitter School Course.
| | |
| --- | --- |
| | Sitter Workshops only $25 |

Learn how to improve your skills and make more money for your qualifications as a Professional Babysitter.

THE BABYSITTERS CLUB, WE STAY WHILE YOUR AWAY!