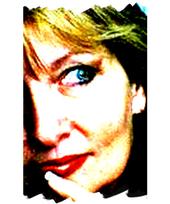 MARY CARROLL-BOWER, FOUNDER
Three years ago I held a school bus fundraiser to put children back on the bus who had been displaced due to the mile radius rule of the Springfield 12 School District in Southwest Missouri. I warned that children crossing major intersections alone or without an adult, would be in jeopardy of being hit by a moving vehicle. To date it has happened over and over, just as "I told you so!" No one would listen and the School District moved to have my Free Speech violated by calling the place I was to have the fundraiser and telling them not to let me proceed. I was allowed by the business establishment to have the fundraiser but the media was blacked out as we had called most of them to cover the fundraiser. No Press, no people. This week the paper says that even after the last School Board meeting and complaints and question regarding bus funding that the District School Board still hasn't committed to reinstating the busing or funds for same of children displaced by thier rules.
I am appalled at the District for thier aloufness and lack of caring for major important facets of wellbeing for children attending school in thier district. Lack of adequate security, lack of eligible children to ride the bus, lack of quality food, lack of Parent/School communication, identifying and removing bullies from the school, counseling bullies on bad behavior with warnings, lack of adequate supply of school books and teaching supplies, lack of screening for teachers criminal background, over abundance of drug problems and lack of caring...etc. etc.
Carly Tiger and Tommie Stephenson have almost paid with thier lives, and the outcome is unknown at present as Tommie still remains in a coma from being hit by a moving vehicle and crossing where there was no crossing guard at National and Grand.
Stop Bullying fund
LEGAL DEFENSE FUND FOR STUDENTS AND FAMILIES
SPRINGFIELD SCHOOL BUS FUND FOR STUDENTS
PLEASE DONATE TO THIS FUND TO PUT CHILDREN OF LOW INCOME BACK ON THE BUSES IN SRINGFIELD, MO
WE HAVE HAD 6 VEHICLE/STUDENT ACCIDENTS IN THE LAST MONTH AND 1/2.
| | |
| --- | --- |
| | Click here to donate to Student Injury Legal Defense Fund for Students and to help defray cost of busing for low income families of students in Springfield, Mo. |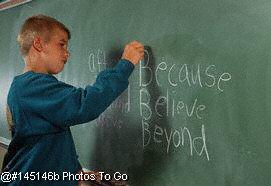 ALL ABOUT US:

Across America you read of problems surmounting within the public school systems nationwide. Be it violence between children, Drop-out rates, Absenteeism, Lack of Nutritional food in school lunches, Peer pressure, Bullying, Lack of parent involvement, Mold problems, Building disrepair, or Teacher-student issues, the needs seem too be building without proper intervention.
Now we have the ORGANIZATION to take, file and forward complaints with follow-ups even to the top of the ladder within the system and beyond the system, to the Board of Education itself. We listen to your issues and we lobby for improvements. We address those issues by local and national media and referrals to Attorneys that work specifically on education issues.
It's no more the parents don't have a voice, no more the child being bullied and battered mentally without recourse. No more pack up and move on to the next school over and over again! No more children injured and killed by auto accidents while walking to school!!
Together we can make a difference in American Schools. We can bring back the caring, we can bring back quality education without sacrificing our children. Attending school shouldn't be about a "war zone!" At one time America could boast that it had the best schools within a number of nations. Isn't it time we felt honor again in our children's education and our teachers?
Our Organization seeks members in all States, Board Directors, and State and County Directors. These are 2 year volunteer terms with membership commissions.
National Memberships are as follows: Individual $20 per year, Family
$50 per year, State Charter: $200 per year, Founding Father $500 or more per year.
We are new, we are gung ho, we are ready to tackle issues that noone else cares to address. If you have a complaint and wish to fill out a complaint form contact us by EMAIL with your complaint in letter form addressed to: CSI
We will investigate, type a legal complaint form, send out complaint forms to parties and request meetings. You no longer have to stand alone.