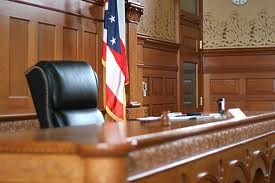 Welcome to our web site!

Our Center for Justice links litigants with Attorneys in Civil Rights cases, Unfair Housing Practice and Discrimination cases. We welcome new clients, and attorneys who work Pro Bono, or take reduced fees. We have begun a new Legal co-operative for low income families in the Ozarks. You must qualify for based on income or lack of.
We are handling the following cases:
UNFAIR HOUSING PRACTICE AND RETALIATION
Bower et al vs. Wooten Co. LLC, Greene County, Mo. Case no. 1131-CV03074 Breach of Contract, retaliation for damages.
Lane et al. vs. Housing Authority of Springfield, Mo. U.S. District Court, Case no: 6:11-CV-03078 (2011)
fraud and retaliation for damages.
Lane et al vs. Wooten Co. LLC et al, Case no. 11-3093-CV-W-RED Unfair Housing Practice and Retaliation for damages.
Bower vs. JSO Properties, Josh Olson et al, Greene County Mo. Case no: 1031-CV16330 (2011) retaliation for damages, breach of contract
BOWER ET AL vs. Wooten LLC, year 2000, Case no. 31300SC4871 Greene County, Springfield, Mo. Retaliation and damages. Dimissed and Settled by Wooten damages in the amount of $1,500 to Plaintiffs.
The Institute offers the following services and workshops:
Legal typing, court case research, deed-title search,
treasury search, private investigations- civil and criminal, adoptive parent searches, treasury searches, document delivery, legal process service, witness location service, interview of expert witnesses for court cases. Investigative instructor for Private Investigators for Civil and Criminal and in house investigators. Court room Ethics and Etiquette. Legal Referrals, and documenting files.
Join THE FIRM and be a LEGAL BEAGLE or join into our Legal Defense Fund Co-operative.